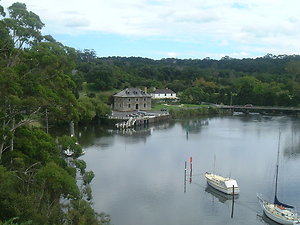 About counselling and therapy
About Therapy
For me, the point of therapy is to engage in the struggle to understand ourselves; to learn from the good and from the bad that happen, and to struggle to make better sense of the world and our place in it, which is not always an easy task.
Counselling/psychotherapy at its most basic offers a confidential space to talk through issues that concern you, whether a current problem, or something unresolved that may go back many years. Whilst making that first step to contact a counsellor may be challenging,
talking in a neutral space offers relief and can be inspirational and motivating.
Sometimes talking about current issues is enough to help move on from stuck places in your life, but sometimes it is helpful to go deeper into early issues or just work out ways of dealing more effectively with patterns of behaviour. You will always be in charge of what we talk about in your session and I will offer you the chance to talk in a confidential and non-judging environment
Over a career that spans nearly 30 years I have worked with a large number of issues, including relationship difficulties, work-based issues, anxiety, bulimia, compulsive eating, gender issues, and couples counselling amongst others.
I also offer on-line work, though I prefer to meet face-to-face at least once, first.
Regarding supervision:
My philosophical position is that all approaches work some of the time and none work all of the time. Consequently, I encourage supervisees to discover a way of working, both with their own clients and with the supervisory relationship that, whilst being sufficiently rigorous, best suits their own individual way of working.
I believe that supervision should be about the whole of the supervisee's professional development, though with a strong emphasis on client work. However, in any supervisor relationship, there has to be space to monitor ethical practice, to encourage professional development and to offer a safe space to explore, examine and exhume emotions, and to re-charge batteries.
Fees: I currently (August 2017) charge £45 for a fifty minute session. From time to time there may be increases but advance notice is normally given.
What happens after you contact me?
After you have contacted me I will suggest that we meet once, to decide whether we can work together. We then arrange a mutually convenient time (normally on a Monday or Tuesday). That first meeting, is a chance you to tell me a little about what you need and also, if you would like to, tell me some of your personal story and to ask any questions you might have.
As people often come to therapy not knowing what to expect, the first session is about finding out if we can work together. Part of getting the relationship right is in establishing the "therapeutic frame" in the first sessions. This is your chance to tell me what your hopes and fears may be.
If we agree to work together we would then meet regularly (usually once a week for the first few weeks, at least) in order to help you achieve your goals. If you live too far away to come to me I offer on-line counselling ( see above).